All the lectures from the conference in 2017 are now on the YT channel ufokonferanse.


Alle foredragene fra konferansen er nå lagt ut på YT kanalen ufokonferanse, dog med variabel bilde og lydkvalitet.
From now on our work will be to sound the alarm re. the devastating consequences of global weather modification.
Fokus nå fremover blir å gjøre flest mulig oppmerksom på de katastrofale konsekvensene av verdensomspennende værmodifikasjon. http://klimaendringer.info
Et annet og meget viktig satningsområde er å informere om den nye læreren for menneskeheten som kalles Maitreya eller Verdenslæreren. Her er en artikkel hentet fra avisa Nordland.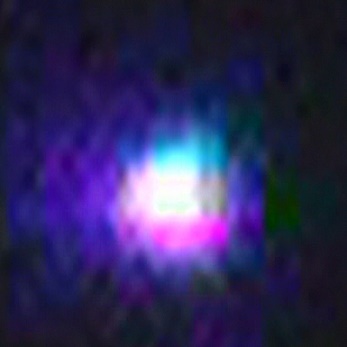 Foto av det stjernelignede objektet som ligger i vår jords atmosfære og som hele tiden blinker og skifter farge.
We are also doing work of informing about the new spiritual teacher for our time, called Maitreya, The World Teacher.
Above is a photo taken in Samnanger, Norway, of the star-like object now residing in our atmosphere heralding the emergence of Maitreya, The World Teacher,